After weeks of anticipation and teasing from the camp of the buzzing artist, Koo Ntakra has confirmed November 4, 2017 as the official date for the launch of his upcoming album project 'KOK'.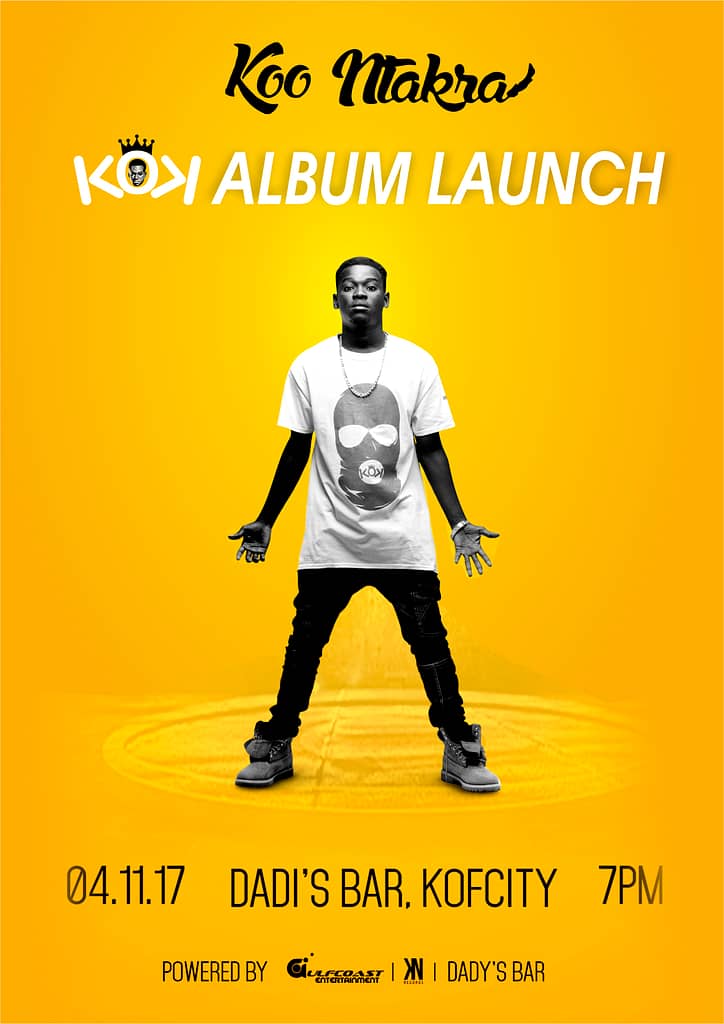 The recently crowned Artist of the year at the just ended Eastern Music Awards made this public over the weekend in an exclusive interview with the media and affirmed it by posting the event art work on his official social media pages.
'KOK' which the artist has become popularly known for in recent times, meaning 'King of Kofcity' was bodily justified as he was adjudged the 'Best Rapper and Artist of the Year' in the maiden edition of the Eastern Region Awards symbolizing his hard work and effort in fronting the huge talents from that side of the country thus titling his second studio album as such.
Koo Ntakra in August released the artwork for the album and followed with a couple of teasers of studio works that saw Yaa Pono, Choirmaster to mention a few as potential artists to be featured on the album. But it seems the Akwapem rapper and his management is tight lipped in keeping the fans and the general public in suspense to the full list of artists to be featured on the 'KOK Album'.
KOK Album launch is schedule to take place at Dadi's Bar in Koforidua on November 4th with a host of guest artists supporting the former hitmaker in what will be a free event for the public to enjoy at first hand all the fresh sounds from the album.