While most of the remixes to Roadman Shaq's Fire In The Booth freestyle are definitely very Hip-hop and Trap , DJ Lord's rendition is first and foremost aimed at providing a great listening experience, and offers an alternative way of raving to it.  The  subtle remix  features interesting harmonies and additional piano plays.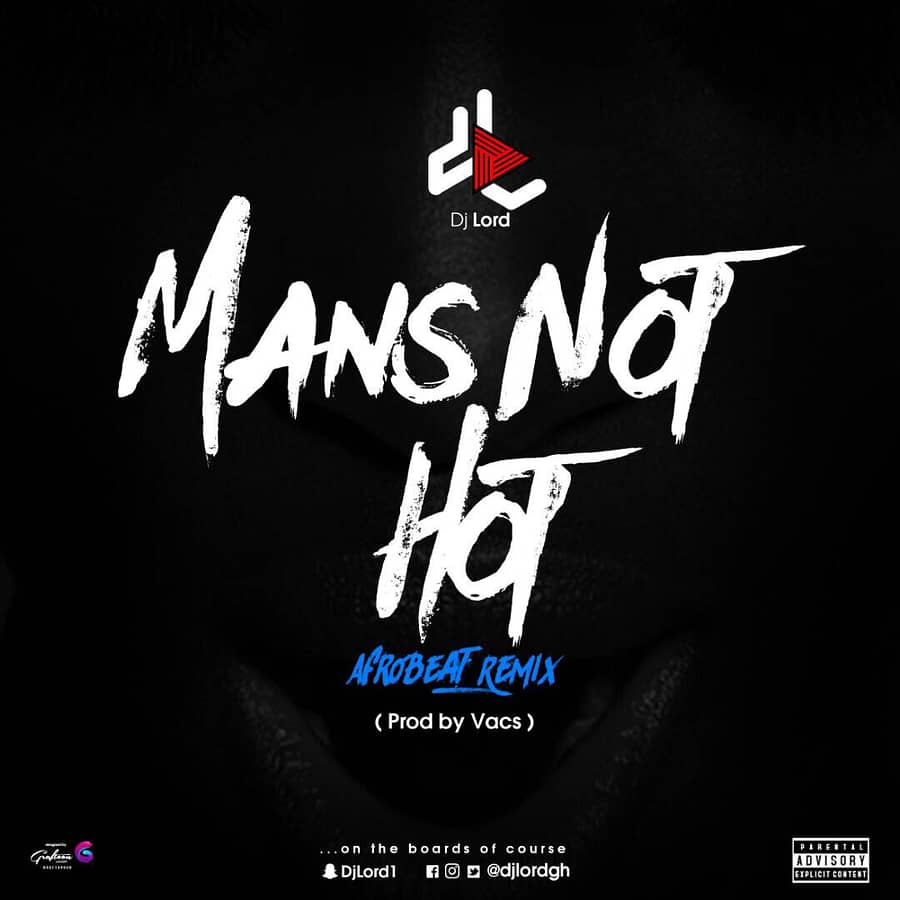 On the production fronts, we have the productive and enchanted sound maker and musician Vacs He impeccably adhered to the progression of the tune, keeping the first pith in place but then making an alternate item that basically sounds not quite the same as different remixes. This twosome (DJ Lord and Vacs) have released string of succesful melodies to be specific Sokolala which highlights Ko-Jo Cue and Feli Nuna and also M.F.N. which highlights Darkovibes , Lord Paper and Frank P in the year 2016 and 2017 separately.
Contrary to popular belief,  all remixes aren't created just by adding loops and sprinkling a bit of dubstep in the mix, this rework is a thoughtfully created masterpiece by DJ Lord & Vacs. You'd deinitely begin to look all starry eyed at remixes in the wake of tuning in to this. Kindly do listen attentively.
DJ Lord – Mans Not Hot (Afrobeat Remix)(Prod. by Vacs)
Connect With DJ Lord
Connect With Vacs