Gborkope : We postponed our CHARITY WEDNESDAY donation yesterday to focus on something equally important.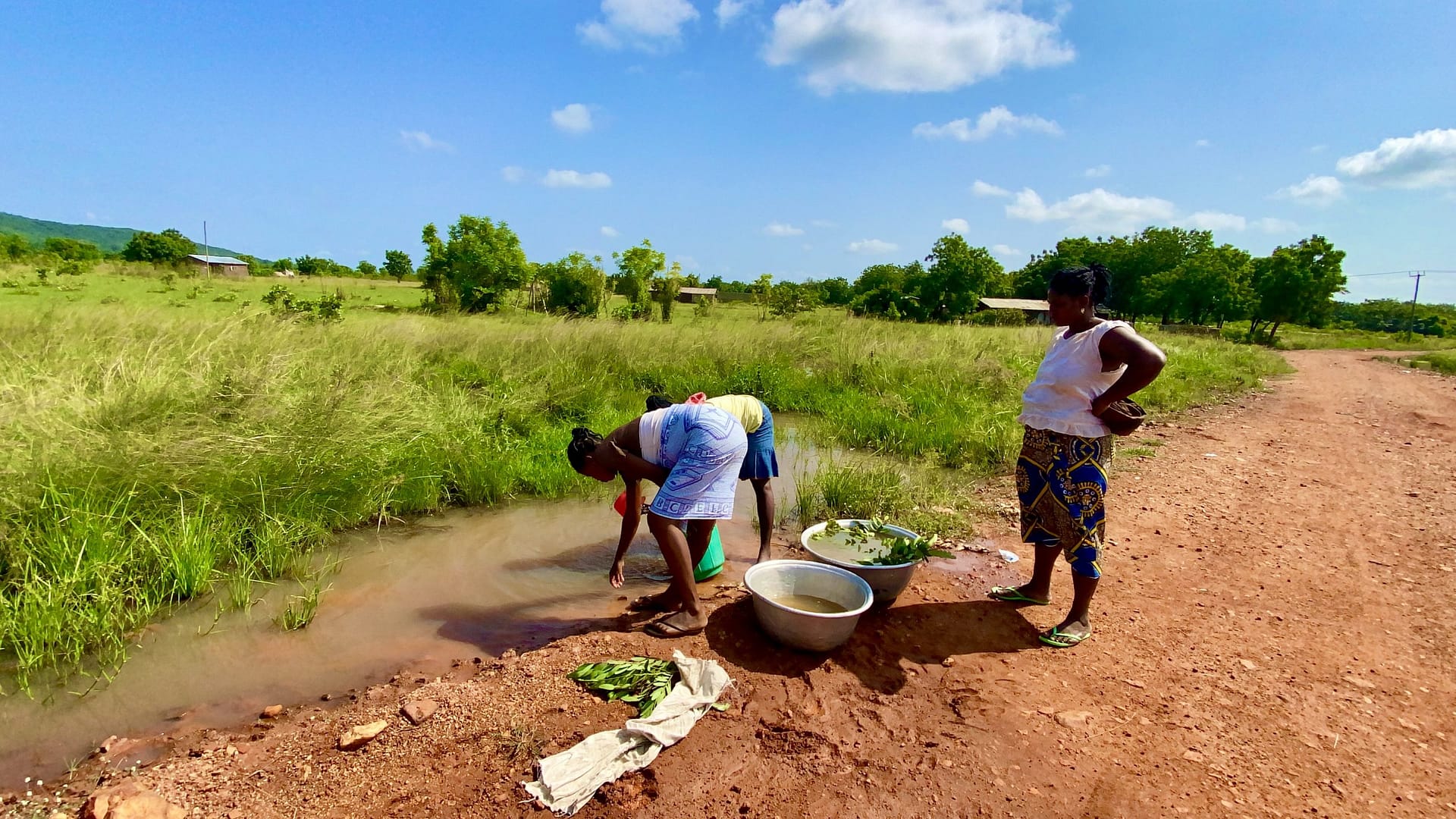 On our way, we saw people fetching this water for domestic use including drinking so we decided to engage them to see how best we can use our little influence to help save the situation. We had a fruitful conversation with the community secretary representing the chief.
Throughout last night, I sent countless mails to potential partners and supporter who can help us drill a standard borehole for this community called Gborkope on the Juapong – Adidome road.
Whiles waiting for an encouraging response from them, I also want to appeal to you to join us help give this community a good water. The Volta river is very far away, the nearest town to get clean water is also many kilometers way.
Temporarily, we are going to be helping them with gallons of water occasionally whiles pushing other ends for results.
Watch our charity videos here: https://bit.ly/3BtaKxY
Contact Details
Phone number: +233246106248
Email: sspghanainfo@gmail.com
Instagram:@SSPGhana
Our trip was supported by: The Mela Shop & Farms
CLEAN WATER INITIATIVE 
Clean Water Initiative  by Jonilar.net under the  Schools Support Project is an intervention to provide deprived and remote villages with CLEAN WATER for all domestic activities including drinking.
The  Schools Support Project has taken us to some of the interesting but not comfortable villages that do not have a good source of Clean water. These villages normally really on seasonal streams and dams they share with animals🐄.
These unsafe ways of living has resulted in many health challenges associated with drinking water from unhealthy sources as mentioned above.
To manage the situation, we have these plans in place to;
Serve households

 

in these villages with gallons of water twice every week.

Supply every household with filter buckets.

Drill a standard borehole for each village

Organize Clean water workshops in these villages and schools on ways to keep their water clean at all times.
The first phase of the CLEAN WATER INITIATIVE will serve villages like Gborkope, Kpokpornu, Anthonykope, Fulanikope,Avlime in the North Tongu district of the Volta region in Ghana. We are hoping to serve not less than 100 villages before the end of 2030.
We are however using this opportunity inviting all potential partners to join us embark on this humanitarian journey to save lives.
Connect with us on Facebook: Schools Support Project. Twitter & Instagram:@SSPGhana