Johannesburg, 01 September: The month of September is one that fosters and enriches social cohesion as the country celebrates what makes us all uniquely South African. The renowned brand Tastic, which has been a part of many of its consumers' homes and hearts for more than 60 years, recognizes the significance of this month and invites the nation to celebrate this heritage month through the sounds of music. Building from the brand's collaboration with Dr. Esther Mahlangu, David Tlale, and Laduma Ngxokolo, Tastic has owned Heritage continues to celebrate South African icons while they are still alive. In celebration of this year's Heritage Month, Tastic has collaborated with Thandiswa Mazwai, a legendary, award winning musical icon that truly embodies the authentic sounds of our heritage as South Africans. By creating her own distinctive and critically acclaimed solo albums, King Tha, as some refer to her, went on to carve out her own place in history.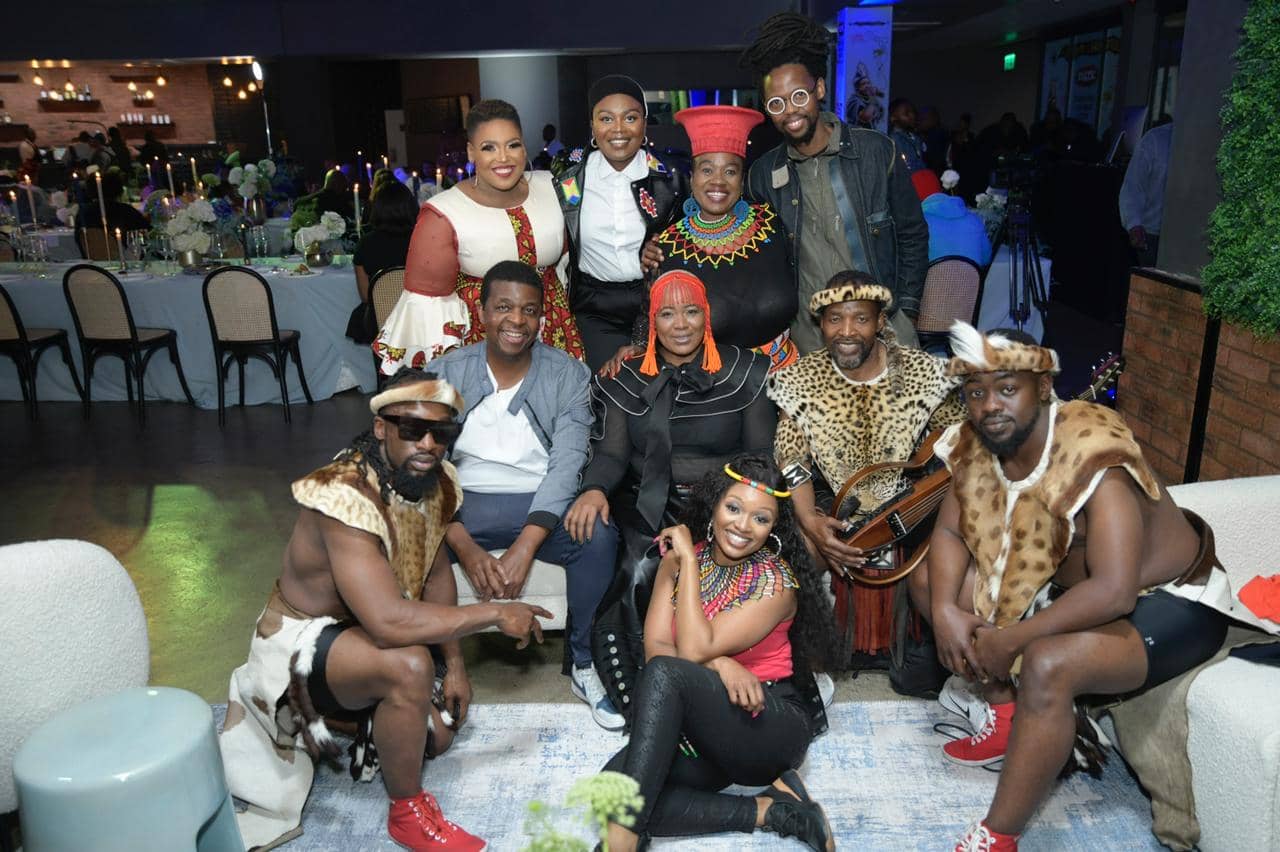 Through her music, she creates new worlds and exhorts listeners to remember the wisdom of the past while we establish a new one. Thandiswa has shared the stage with legends like Salif Keita, Hugh Masekela, Busi Mhlongo, Stevie Wonder, Cesaria Evora, Paul Simon, and many others.
"We are thrilled to be at the helm of delivering purposeful and unforgettable moments once again this Heritage month. Tastic has dedicated this year's campaign to showcasing unity by leveraging off the most fundamental elements of our diverse cultures, music. As a brand that is deeply entrenched in our rich and diverse South African heritage, we wanted to inspire hope and encourage the spirit of ubuntu in a way that will brings us together in our differences to celebrate heritage with one unified sound as we try to rebuild and recover from Covid19," says Thembi Sehloho, Marketing Director of Pasta and Rice
Thandiswa Mazwai expressed, "My musical style draws inspiration from South Africa's classical golden age, which captured the world's attention and produced legends like Hugh Masekela and Miriam Makeba. Heritage should thus be an act of honouring the greatness of South African music in the present day."
Thandiswa features on the distinctive Tastic Heritage pack as a result of the collaboration. The design of the pack beautifully depicts heritage as a living language and uses textures that can live sonically and through art, can be used to represent the present moment.
Consumers are encouraged to look out for the exclusive Tastic rice pack that will be available instore nationwide as of the 10 September 2022. Tastic also has announced some exciting news in the works, the brand is working on a Heritage Music Festival scheduled to take place in November featuring several A-list performers and musicians, including Oskido, Zoe Modiga, the mazing Dr. Rebecca Malope, Boom Shaka, Black Motion, Thebe,  The Soil,Trompies, Prince Kaybee Ihhashi Elimhlophe, PJ Powers, Thandiswa Mazwai and more, with all proceeds going to the Tastic Education Fund which supports deserving students in their pursuit of education.
As discussed, to close off the night, we will announce the Tastic Heritage Music Festival to take place at the beginning on November. All proceed to go towards the Tastic Education Fund
"Last night was a remarkable reminder and showcase of how our music is vibrant and rich in history, music defines a society and captures the core essence that makes culture extraordinary. What we are working on with Tastic is going to be an unforgettable amalgamation of what a truly captivating South African Heritage celebration feels like," says Oskido.
The star-studded launch event was MC'd by Relebogile Mabotja and attended by many industry insiders such as Langa Mavuso, Ntokozo Mbambo, Chef Nti, and others. Performances by Thandiswa Mazwai singing Nizalwa Ngobani and Ndilinde while Ihhash Elimhlophe showcasing his latest singles which marked the culmination of the evening.
Follow the Tastic social media pages Facebook, Twitter and Instagram for more information on the campaign and everything Tastic is doing for Heritage Month.
ABOUT TASTIC RICE
The Tastic brand was established in 1961 and has lived in both the hearts and homes of South Africans ever since. Tastic Rice provides an experience that allows each of your senses to guide you through the history of your meal. They harmonise to create memories that envelop you in generational love and warmth.