Ghana's Deputy Minister of Tourism, Arts & Culture, Hon. Mark Okraku-Mantey, has thrown his weight behind organizers of "Hands Across Africa" Charity Concert.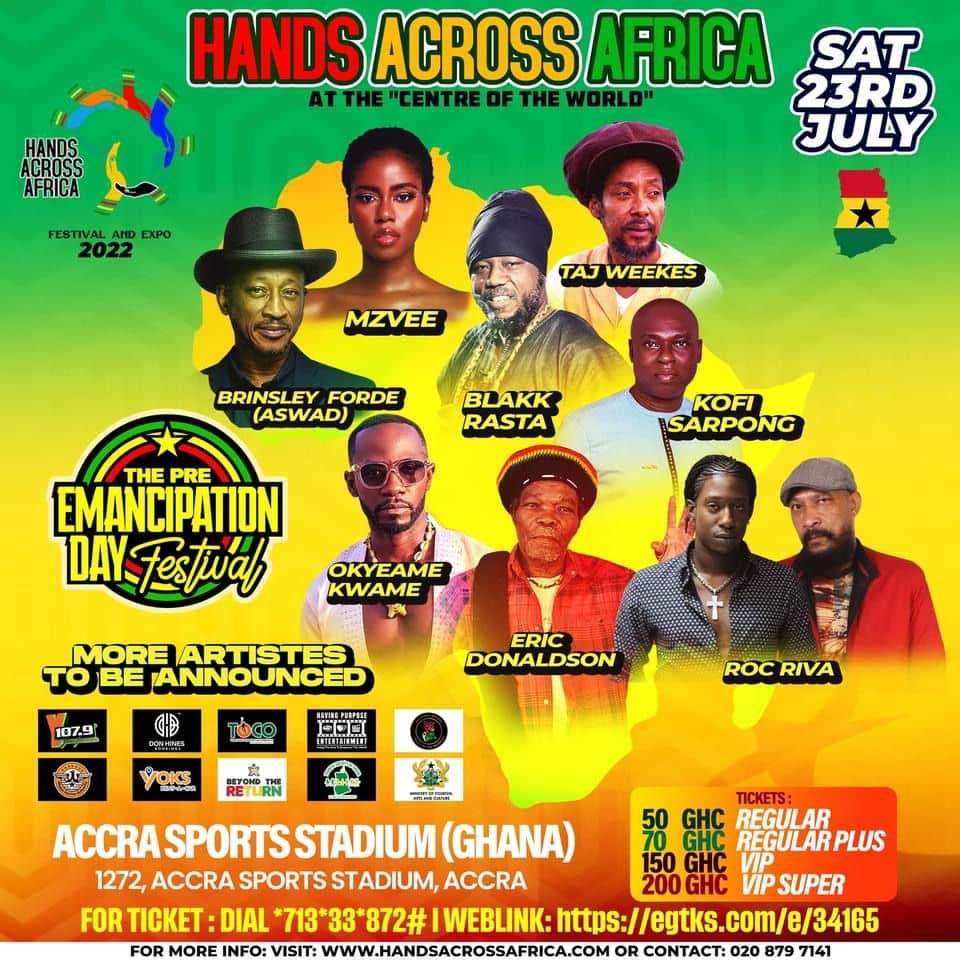 "Hands Across Africa" Charity Concert, slated for Saturday, July 23, 2022 at the Accra Sports Stadium is an initiative spearheaded by Taj Weekes — Goodwill Ambassador and UNICEF Ambassador for St. Lucia who also doubles as a Musician who is well-travelled on various paths from music to humanitarian and charity initiatives across the world.
Also Watch: VIDEO OF THE DAY
Dubbed "Hands Across Africa", the project is laced with Charity concerts designed to run across 8 African countries where music shows will be held and proceeds from all concerts diverted to charity initiatives in the respective countries.
Taj Weekes who is in his 2nd year of such Charity programmes first did a similar project in 2021 where he gave out 5,000 pairs of shoes to poor and under-privileged Ghanaian school children in various communities in Greater-Accra, Eastern & Volta Regions.
In a courtesy call on the Deputy Minister of Tourism, Arts & Culture on Tuesday, June 28th, Taj Weekes called on the Deputy Minister's outfit for support to make the Programme successful and sustainable.
Watch "Rainstorm" Official Video by Taj Weekes:
Taj Weekes in his engagements with Mark Okraku-Mantey says he is liaising with Local and International charitable organizations to collaborate to bring relief to Ghanian Youth.
"We've been taking care of under-privileged and at-risk children. Giving football scholarships to children as well as healthcare and education. We've given 76 scholarships to under-privileged children so far and looking forward to doing more of such. We gave out shoes to some Ghanaian children last year during my first visit; we distributed 5,000 pairs of shoes to needy (school) children across various places in the country last year, 2021, during my first visit, with an intimate concert here in Accra to gather support", Taj Weekes intimated.
"We would very much need the drive and push from your outfit to support us in this push to make it materialize. We have our Foundation — TOCO — registered here locally so everything accrued from the concert, the proceeds will be directly push to selected communities here in Ghana; all the funds remain here in Ghana so it benefits the country," Taj Weekes added.
Watch "Crisis" Official Video by Taj Weekes:
Mark Okraku-Mantey in his response to Taj Weekes' call was quite elated.
"I'm happy to have you here to do this meaningful initiative. I am also glad to know you're also in line with our 'Year Of Return' and 'Beyond The Return' activities and extending your hand to do charity works here. We acknowledge you and we embrace you as one of us. If our brothers and sisters in the diaspora will also emulate same, I'm sure we can make Africa a better place", Mark Okraku-Mantey added.
Taj Weekes, was in the company of his Wife, Angela Serieux-Weekes, who is partner to his TOCO Foundation. His Wife, Angela, who has over 32 years experience in the fashion business is also supporting the initiative to expanding fashion minds in the youth to sell the numerous but uniquely amazing Ghanaian and African fashion to the globe; also in lieu with "Hands Across Africa" Programme. Elorm Beenie, ace Ghanaian Publicist working for Taj Weekes and TOCO Foundation was also present at the meeting with the Deputy Minister.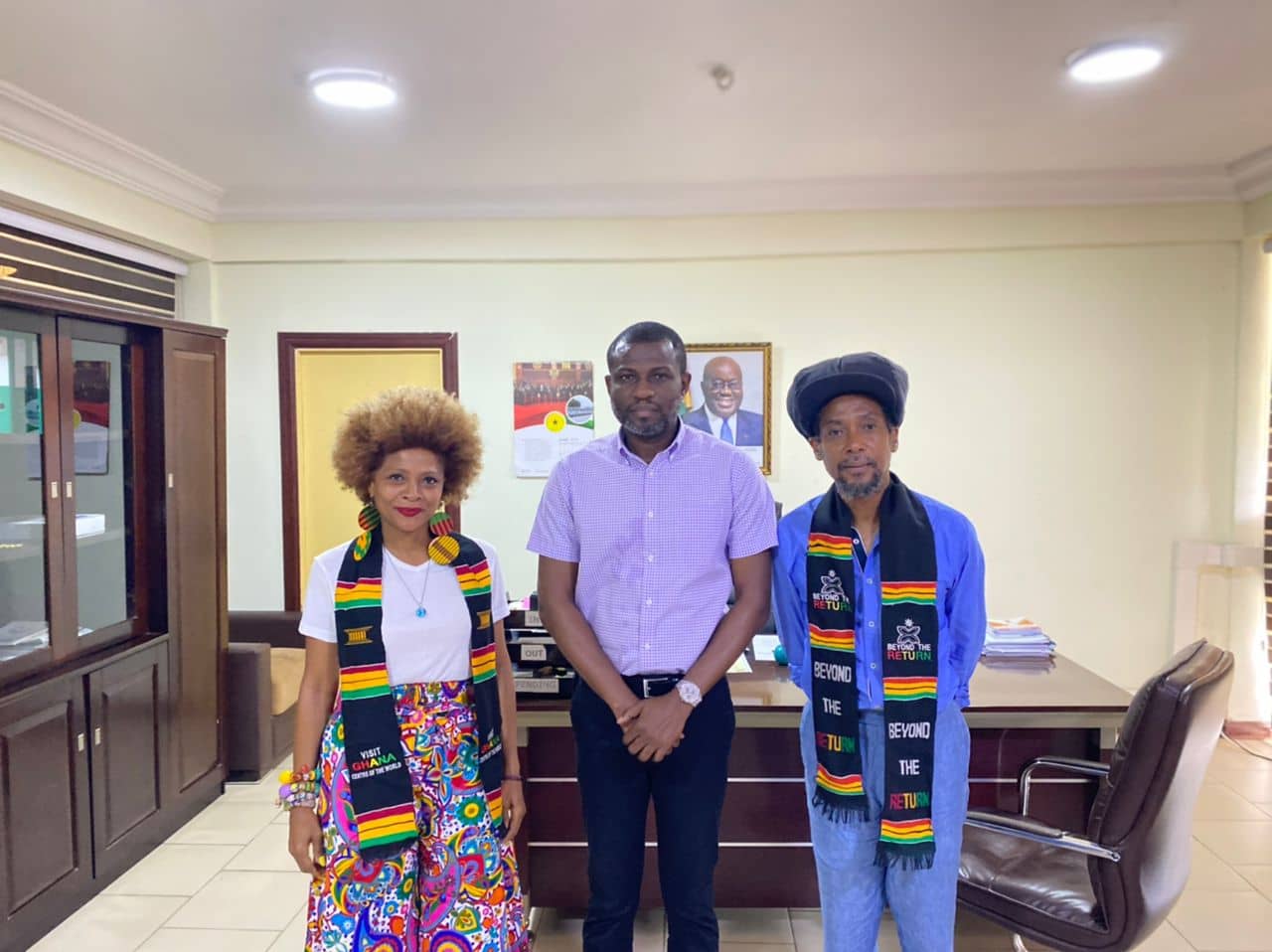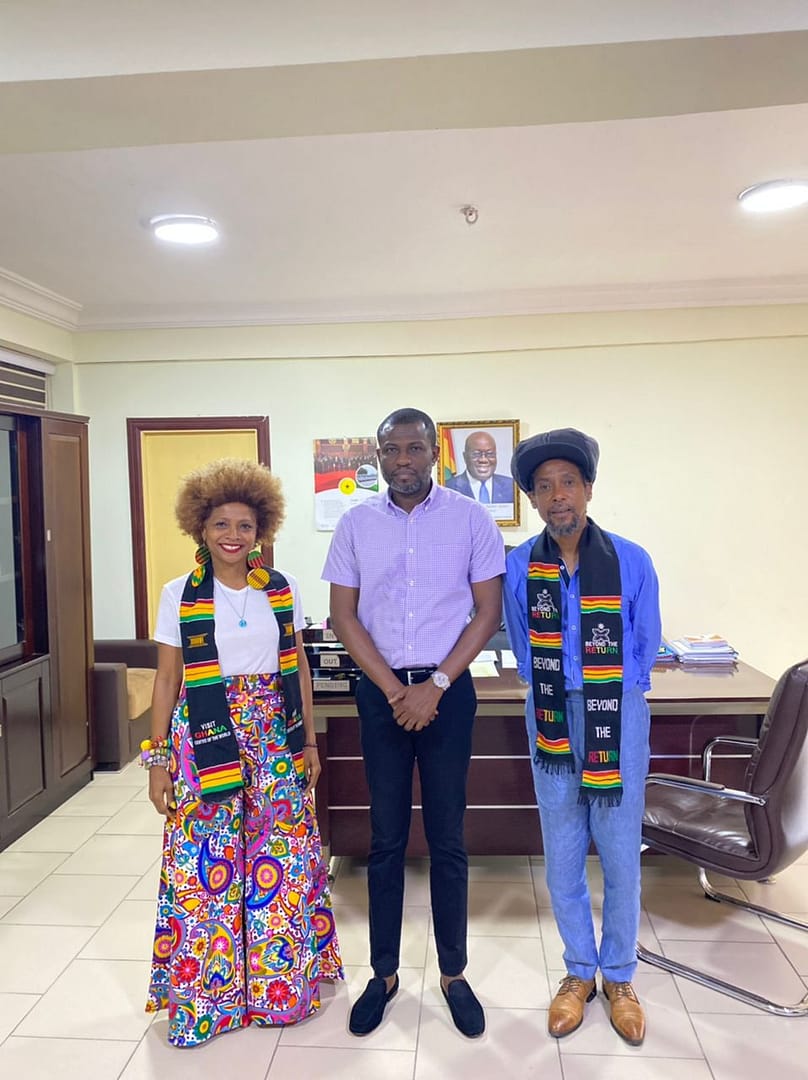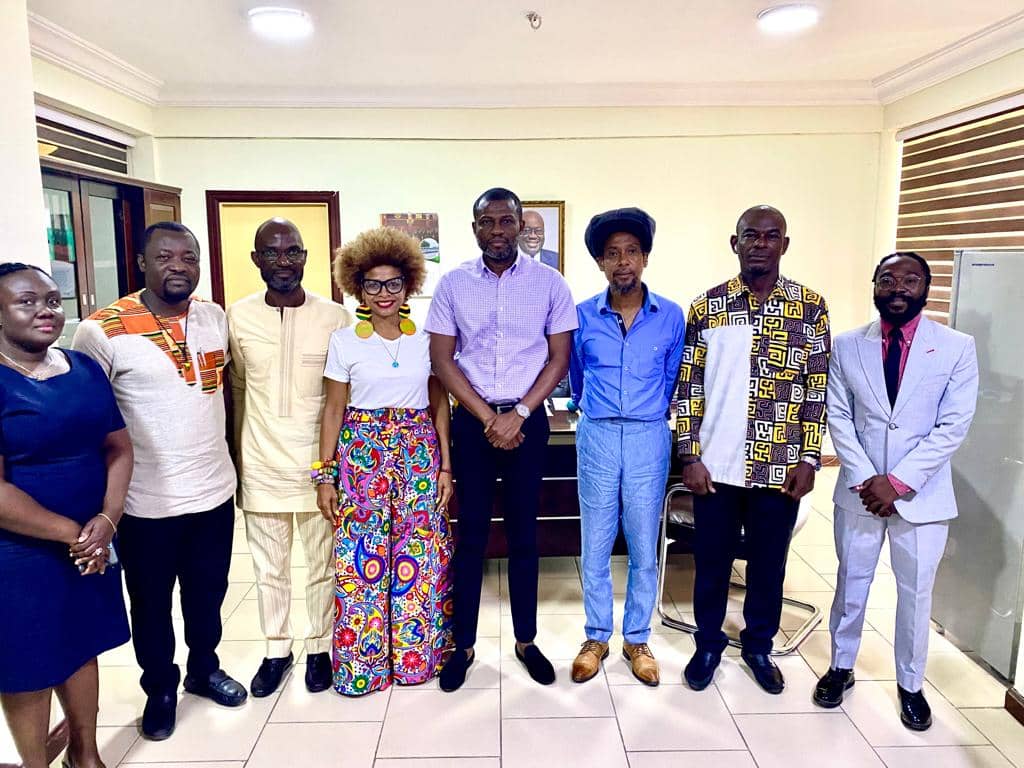 Hon. Dr. Ibrahim Mohammed Awal, Minister For Tourism, Arts & Culture, though wasn't present at the meeting however threw his support behind Taj Weekes and his Team.
They Often Cry Outreach (TOCO) Foundation was established by Taj Weekes in 2005 and has a local wing registered here in Ghana. In the concluding words of Taj Weekes, he says, "we look forward to hosting a successful music festival to raise enough funds to support the purpose. And this is in partnership with the Ghana Tourism Authority for a period of 5 years."
St. Lucia, home country of Taj Weekes is an island in the Caribbean that boasts of the most number of Nobel Prize Winners; a country of about 180,000 population.
Mr. Jones Nelson, Director of Corporate Affairs at Ghana Tourist Authority together with his Deputy, Mr. Kofi Atta Kakra Kusi, joined the company of Taj Weekes for the courtesy call on Mark Okraku-Mantey.
The Ghana Tourism Authority has fully endorsed the initiative as well as the Office Of The President. The musical concert pitched for Saturday, July 23rd enlists Okyeame Kwame, MzVee, DSP Kofi Sarpong, Blakk Rasta, with Legendary Reggae Singer, Eric Donaldson from Jamaica as well Brinsley Forde of popular Aswad Reggae Group also playing for the night, plus a couple more names.