Apple Music celebrates singer, songwriter, and multi-instrumentalist H.E.R. for being awarded an Apple Music Award for Songwriter of the Year. During a sit down interview with Zane Lowe to discuss the honor she tells Apple Music about being a young Black artist and discusses the importance of representation.
Also Watch: VIDEO OF THE DAY
ProRes video download and accompanying transcript below — feel free to use and credit Apple Music. The Apple Music Awards honor achievements in music across five distinct categories. For more information on this year's winners, click HERE.
"You know, at the end of the day, it's a platform for me to show my face and, and show people, I'm a young Black artist, a woman who is on the stage representing other young Black women. So we we fail to remember who's watching and the fact that representation is important and they need to see us. They need to see us, they need to feel us, they need to hear us. So if I have the opportunity to do that, I'm gonna take it. No matter what." – H.E.R.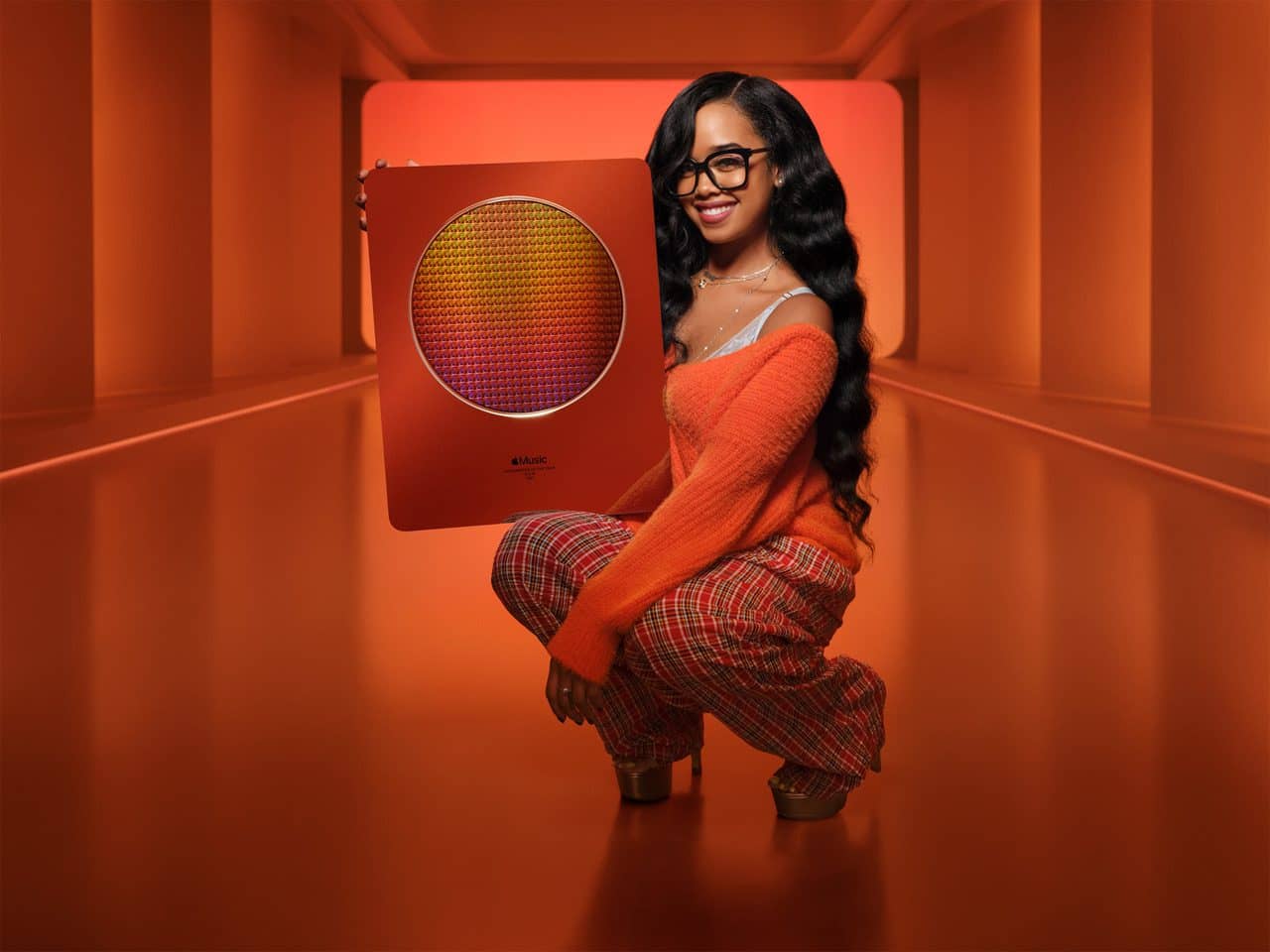 H.E.R.'s work within the R&B genre grew even more expansive in 2021 with the release of her acclaimed 21-track album "Back of My Mind," which captures the artist at her most brilliant, confident, and freewheeling. The chart-topping album was the third most streamed R&B/Soul album on Apple Music in its first week of release by a female artist this year, with singles "Damage" and "Come Through" (featuring Chris Brown) both spending multiple weeks on the Daily Top 100 chart in over 30 countries.
The former Apple Music Up Next artist also penned the anthemic original "Fight for You" for the celebrated motion picture "Judas and the Black Messiah," and covered Marvin Gaye's "Inner City Blues (Make Me Wanna Holler)" for Apple Music's exclusive "Juneteenth: Freedom Songs" compilation.
H.E.R. is a regular guest on Zane Lowe and Ebro Darden's shows on Apple Music 1, and she has been featured as the cover of popular Apple Music playlists New Music Daily, R&B Now, and more.