Ice phlame is the new kid on the block right now when it comes to music and energy that can blow your mind away. Watching him perform late last year at his own Mini-concert  was such a beautiful experience. Coordinations at the background led by head of his team, Swizz carter who also double up as a rapper was quite exceptional. It is a proof of his growing influence as a musician.
He started 2020 on a good note by grabbing his first ever Volta Music Awards nominations in the category of "Highlife song of the year" and "Discovery of the year" with his song, Odo.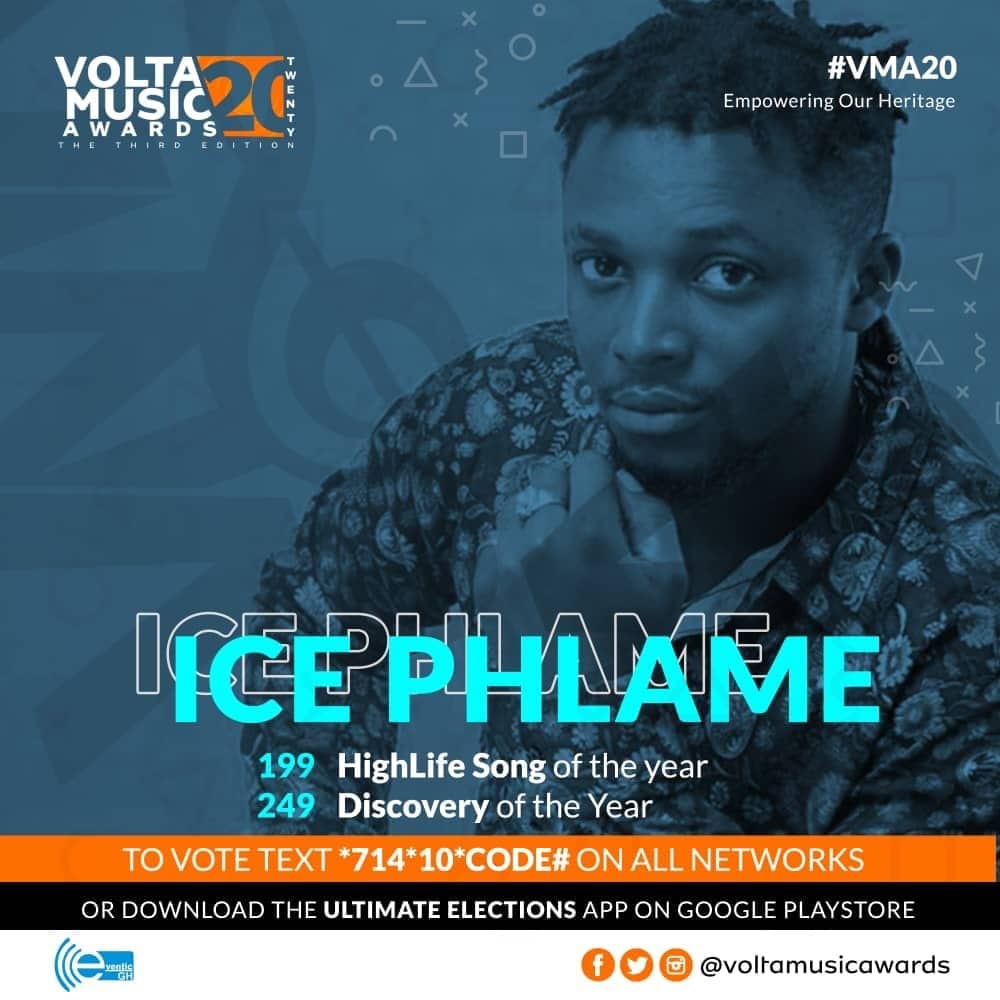 In an interview over the weekend on Global 105.1Fm with Paul Mensah Anku, Ice phlame explained he sings; Afrobeats and Highlife are his claims. He also hinted Ghanaian Blogger and publicist Jonilar played a role in his brand name, Ice phlame. According to him, he advised he adds "Ice" to the phlames to avoid impersonation since a lot of people out there are using "Phlame" for many other things.
[ Listen to ODO by ICE PHLAME]
Born in the late 90s at Juapong, Ice Phlame is an independent artiste who trades his career independently under his own label, Evergreen music with support from some benevolent actors.

His media engagement over the weekend at Ho also took him to Swiss 93.7Fm where he had a good time with Dj Flexal and Ahoefa Mimi talking about his plans for 2020 and beyond.