Over the years, the Ghanaian music scene has experienced immense growth and expansion. The industry has seen an upgrade from the usual genre of highlife, hip life, Dancehall to Afrobeats, Afropop and some experimental music.
'For the Culture' is an all-Ghana music themed event brought to you DCLeakers aimed at promoting Ghana music to the fullest.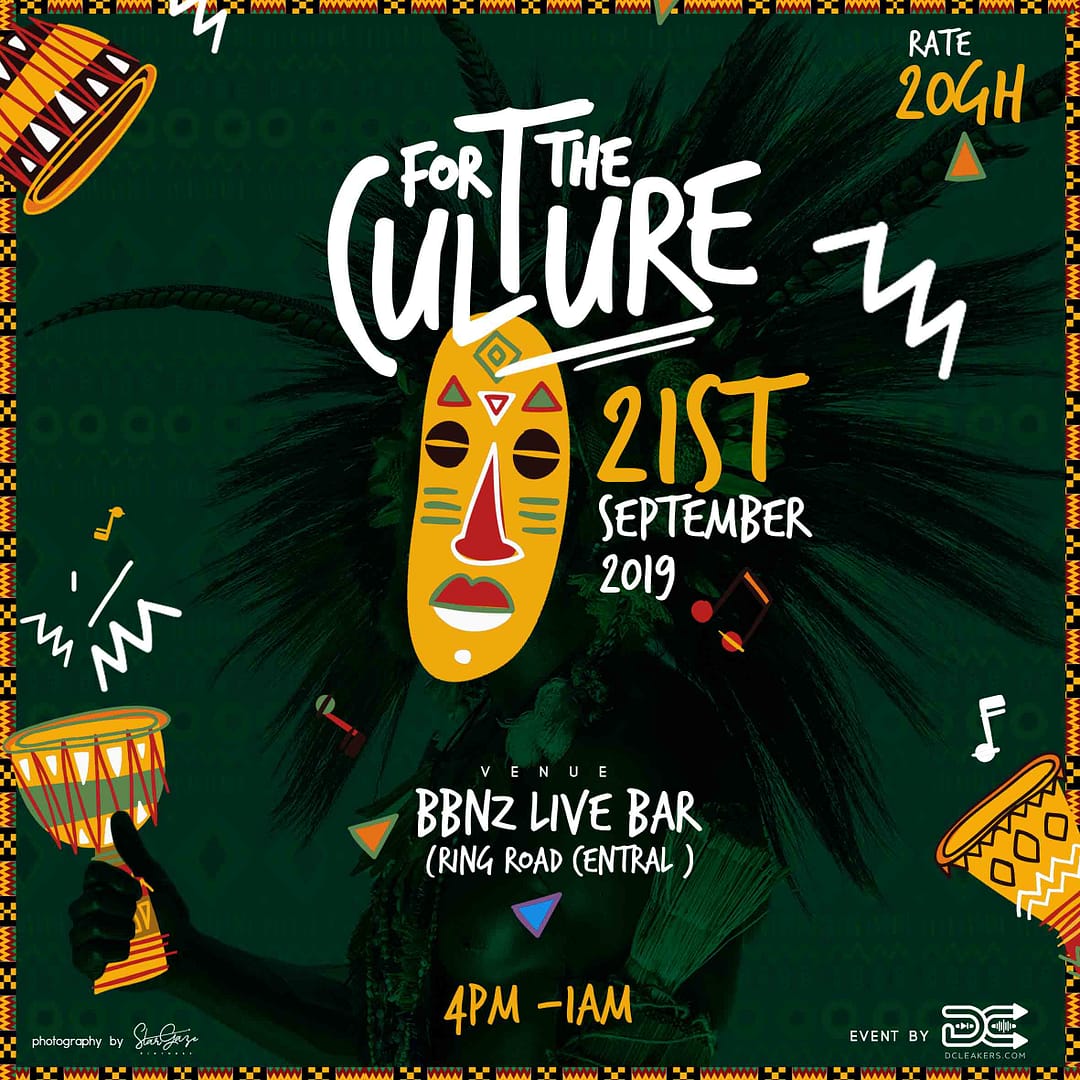 The event scheduled to be held at the BBNZ Live Bar on 21st September, 2019 is expected to bring together lovers of Ghanaian music, including some musicians as well.
These include Lord Paper, Dahlin Gage, Magnom, G-West, Knock, Kev & Grenade to name a few.
Dj's for the night entertaining us with an all-Ghana set are Dj Lord, Dj Mingle, Dj Sleek, Dj Sticker and guest DJ from the United States Of America – DJ Naya.
The event will be spearheaded by Kojo Manuel and Mc Bra Kweku.
Come through prepared to jam as we do it for the culture.