I visited the beautiful Meet Me There African Home Lodge located at Dzita in the Keta Municipal Assembly of the Volta region today. Thanks to my travel partner, Mr Adams Kwame for the new discovery. I have heard the name several times but not been there. After two hours of adventure and yummy breakfast, I have officially added it to my topmost destinations to visit in Ghana every summer.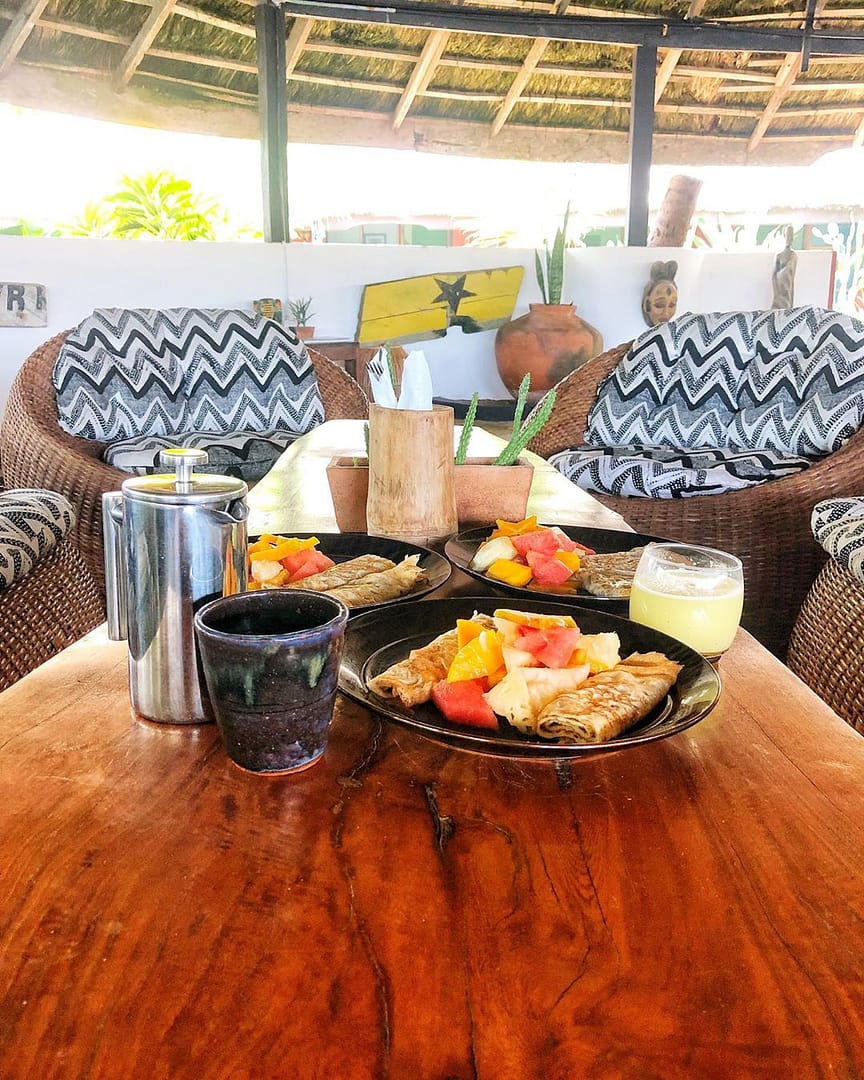 Meet Me There African Home Lodge sits between the villages of Dzita and Dzita-Abledomi on the stunning coast. It is closely involved with these two communities and during your stay they aim to introduce you to the way of life in rural Ghana and Africa at large.
It is about 3 driving hours from Accra and 45 minutes from Keta – the most popular town on that stretch. Their food and customer relation is excellent. Follow the link provided for details on Accommodation and how to also book. You can also reach me on +233246106248 or email: Jonilaronline@gmail.com for any further trip assistance.
Story: Jonilar