Usually when we are talking about resources that God has given to Ghana naturally we hardly mention musical talents even though we have them in abundance.
In 2015, Ghana enjoyed bubbling  international news headlines because of Reggie N Bollie's outstanding performance at the X Factor, Sarkodie's 'History in the Making concert,' Stonebwoy's performance with the legendary Morgan Heritage band, Rocky Dawuni's nomination for The Grammy's just to mention few.
Ghana is a powerful music nation not just in the Sub-Saharan Africa but in the world. One person who is determined and very optimistic to take Ghana higher on the international map is eShun – a powerful vocal goddess and performer. As beautiful insider out, the young lady hails from Apam in Central Region of Ghana.
She was the first Runner up in the Glo X-Factor, participated in Project Fame –West Africa in 2011 and TV3 Mentor reality show in. Her skillful and energetic performances on these stages has left left indelible marks in the minds of many and has given her the recognition to start with.
The exceptionality of eShun's growing brand with time will be a point of reference for folks even outside the music industry. From her style of music, costume and media engagement just to mention few. She is one of the few female artistes in Ghana who knows how to engage and tolerate their fan base. Her social media numbers keep multiplying every time.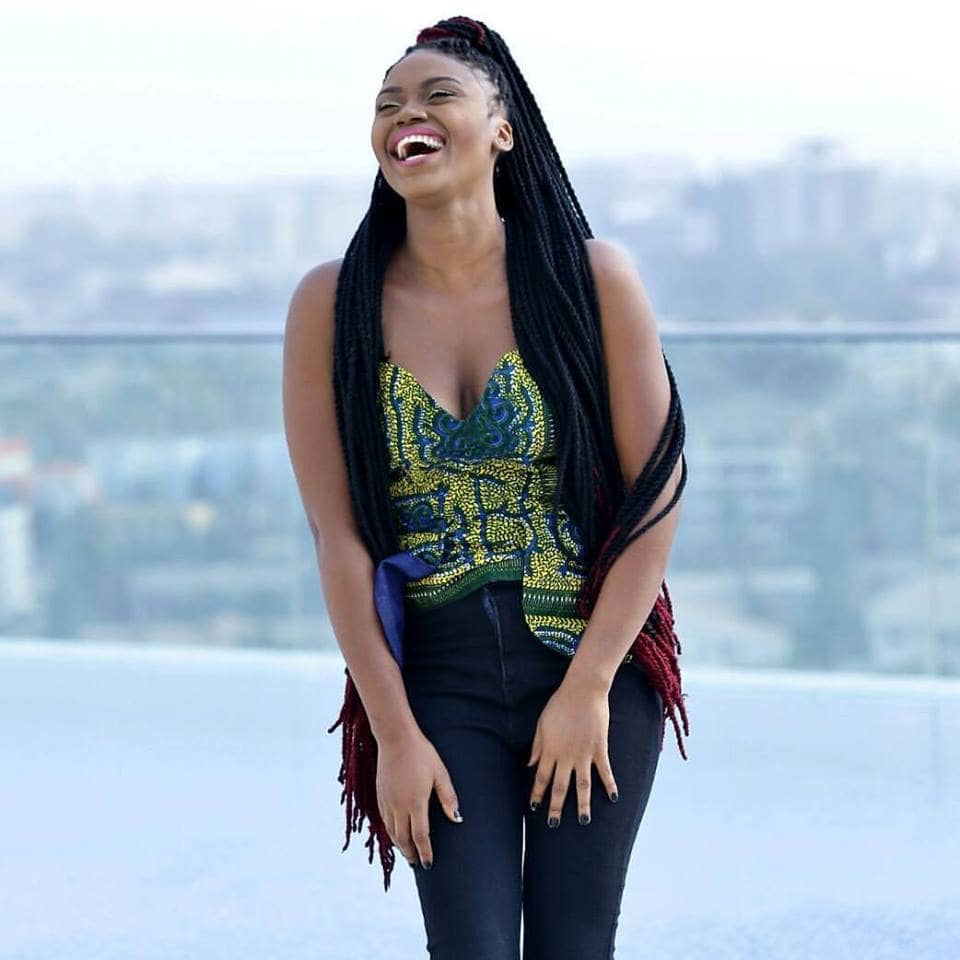 eShun is not only beautiful inside-out as I mentioned earlier  but also trendy to commercially represent any brand that means serious business.
When I first watched 'Meye' music video by eShun on YouTube I thought that was all until I came across 'New Gurl' a cover of Sarkodie's 'New guy' featuring American Super star Acehood.
It will be suicidal to predict what she will become in her hay-days. I don't want to be embarrassed when she beats my expectations in few years. She will surely leave a mark in Africa's music industry before settling down to make babies and family.
Let me acknowledge the contribution of Akosua Agyapong,Abrewa Nana,Kaakie and many others who has strong set the pace for the new generation to follow.
QuophiMens Musiq lead by Mr Stephen Mensah is doing a lot to position eShun properly on the global music scene and the little you and I can do is to keep spreading the good 'vibe' the 'No Way' singer is preaching.
In our system where musicians 'kill' themselves to put the names out there before authorities decides to rally behind, all I can request at this time is the die-hard type of support to produce another Whitney Houston and Angelique Kidjo for Africa and the world at large.
Connect with eShun on Twitter and Instagram: @eShunOnline and alternatively via www.eshunonline.com  for updates on her future projects.