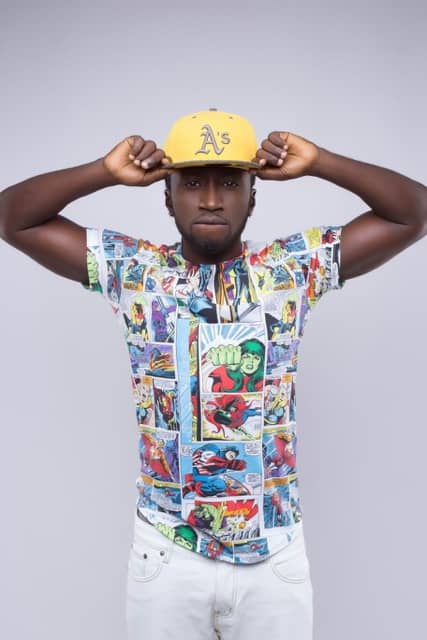 They say that some of the best music ever created has its roots in tragedy and misfortune: pain is the fuel that drives our creative minds to produce brilliant works of art, the kind that connects deep to the core and resonates with the soul. Rap artist Jove Kente fits this paradigm: his rough upbringing and distressed past has only fanned the fire of his ambitions, offering the proper ingredients for an illustrious music career.
"My father left when I was about two years old and I still don't know what he looks like," he explains. "I lived with my mother until I was about six, then she had to travel outside the country to make ends meet for me and my two siblings."
Born in Ghana, Africa and raised in the U.S, Jove was forced to attend boarding school throughout his childhood, Kente often found himself the subject of abuse. "I always had to defend myself," he says. "I found myself through music and since then I have never let go."
Under the influence of artists like Nas, Big Daddy Kane, Tupac, Reggie Rockstone, Big L and Fugees, Kente began dissecting and analyzing their songs at the age of 10. "I wanted to escape my climate so badly that by the age of 12, I walked into a professional studio to record my first song."
Currently residing in Alexandria, Virginia, Jove Kente's music career has been on the up. In the past two years he's released a pair of mixtapes, and he recently completed work on his debut single "She Go Kill Me" under an EP titled #Do Or Die, which is set for release this year.
"I want people to forget about the hardships in life, even if it's just for a moment. Music saved me from what could have been, and I hope my music can do the same for others."
On The Web:
www.jovekente.com
twitter.com/jovekente
instagram.com/jove_kente
reverbnation.com/jovekente
soundcloud.com/jove-kente